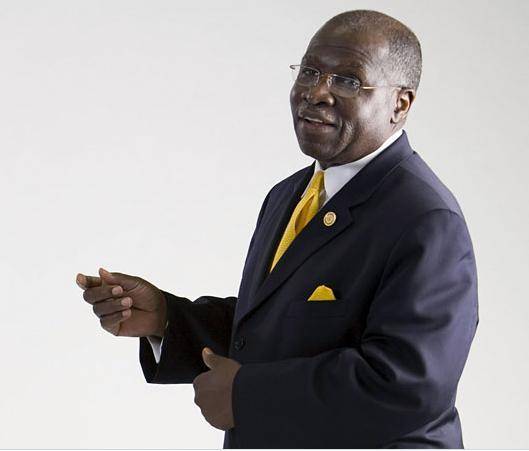 Rev. Jimmy Leon Thorn was born in Burkeville, Alabama. He is the youngest child in his family. Rev. Thorn received his early education in the Lowndes County public school system in Alabama. He later earned a B.S. Degree from Stillman College in Tuscaloosa, Alabama with a major in Biology/Chemistry (1969). He received a Master of Divinity Degree from Garrett Evangelical Theological Seminary in Evanston, Illinois (1979).
Rev. Thorn served his country for two years in the United States Ar
my where he served as a medical technologist at William Beaumont General Hospital, El Paso, Texas. He was honorably discharged in 1971.
Rev. Thorn had a successful secular career in the field of Medic
al Technology. He held positions at the
University of Illinois Hospital and Medical Center, Chicago, Illinois;
Mount Sinai Hospital, Chicago, Illinois; and Michael Reese Hospital, Chic
a
go, Illinois. He is married to the former Dianna M. Joseph of New O
rleans, Louis
iana. They are the parents of a son Julien Antoine and Janine Thorn and grandparents to Jordan Nicholas and
Pierce Ellis Thorn.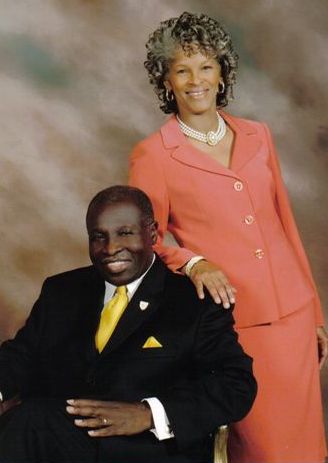 Rev. Thorn has pastored congregations at Mt. Zion AME Church in Chicago, Illinois (2 years), and St. Matthews AME Church in Argo, Illinois (15 years). He has actively served on many boards and committees of the AME Connection and is currently serving on the Evangelism and Finance Committee. He is also a member of the Board of Examiners.
At the 115th Session of the Chicago Annual Conference, September 1997, Rev. Thorn became the 21st pastor of St. James African Methodist Episcopal Church. This date
marked the homecoming of a St. James son in the ministry.
A man of courage, vision, humility, and integrity, Rev. Thorn has truly been an inspiration to the St. James AME church family. As a leader committed to do God's will and to follow the teaching of Christ, Rev. Thorn will continue to carry out the mission of the AME Church,
and to bring St. James AME church to the pinnacle of serving this present age.